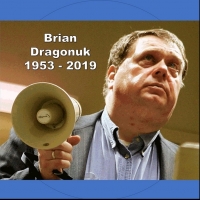 Archive
Categories
What to expect at a Disney audition...
Category: Disney Audition Information
A place to check in
There will always be a Cast Member to help you check in and answer some basic questions about how the audition will run. This Cast Member will record your name and the time you arrived, and take your Headshot & Resume or give you an Audition Application form to fill out. Make sure to arrive early in order to give yourself time to check in and fill out the paperwork.
Keeping to the clock
We're a very time conscious bunch. We'll do our very best to keep the audition running on time, but we need your help in order to do that. It's very important that you arrive in plenty of time to complete your check-in and ready yourself for a great audition. Generally speaking, this means at least 15 minutes before your scheduled audition time.
If it's your first time to a particular audition location, please plan enough travel time to navigate an unfamiliar place.
The audition room
Walking into the main audition room can be intimidating... but stay cool and have fun with it. Remember that we're people too, and we're quite happy that you came to audition for us. Keep your confidence and come right on in!
Your audition will be run by a Disney Casting Director. As you enter the audition room we'll do our best to introduce ourselves, and give you a few instructions to help you through the audition.
The room setup will vary based on the type of audition you're attending. It may be a small rehearsal hall with just a few Casting Directors, or a large facility with several people for a group audition. Either way, be sure to listen to any instructions that are given, and do your best!
Closed auditions
All Disney auditions are closed auditions. This means that we don't allow anyone into the audition room who is not auditioning.
While we understand the important role the support of friends and family play in every performer's life, the audition is one place you must go on your own. If someone does accompany you to an audition, they will be asked to wait in the holding area of the audition venue.
Now let's talk a bit about what to have prepared for your audition »
Singers
Prepare two separate vocal selections of contrasting styles. Pick the best 16 bars of each. Remember that we're not just looking for good vocalists. We need singers who can really tell a story. Do your very best to know the story behind the words you're singing and convey that in your audition.
We'll provide an accompanist for all vocal auditions. Please bring sheet music in the correct key. We don't allow any pre-recorded accompaniment (tape, CD, etc...). In addition to your prepared pieces, we may ask you to learn additional music or a movement combination.
Actors
Prepare a one minute comedic monologue. Practice your timing. Be sure not to rush the moments in your piece, and remember that you're not just reading words... think about the emotion behind what you're saying and play the part.
In addition to your prepared piece, you may be asked to read, learn additional material, or participate in improvisational exercises.
Dancers
We have roles with a wide range of required ability. Be sure to read the audition listing carefully to know what is required.
Wear form fitting dance attire that allows a full range of movement. Bring ballet shoes, jazz shoes and/or character heels, and wear the appropriate footwear for each combination.
Please arrive early enough to stretch and warm up before the audition begins.
Musicians
Prepare three short selections that demonstrate your technical, lyrical, and improvisational skill. Remember that we need to see your showmanship in addition to your proficiency on your instrument. Let your personality shine through! Sight reading will be required. Some applicants may be asked to perform a simple marching maneuver.
Plan on bringing your own instrument unless otherwise noted in the audition listing.
Disney Character Performer & Look Alikes
We won't ask you to have any specific content prepared for a Character Audition, but you can prepare in other ways.
Remember that most roles in this category will require you to portray one of our world-famous Disney Characters with no words at all. You'll communicate through gestures and movement. The auditions are based primarily on movement, physical coordination and attitude.
Stunt Performers
We have a very wide range of roles for stunt performers. Please read the audition listings closely to decide if an audition is right for you.
Tumblers, acrobats, gymnasts and other stunt performers must have a gymnastic background. Aerial experience is a plus. Applicants may be asked to demonstrate proficiency on rings, rope, high bar, and trampoline. Some roles require climbing, swinging, aerial work, the ability to perform at heights, in, and around water as well as near fire and special effects.
Bands, Variety & Specialty Acts
Bands, variety acts, and other specialty acts are auditioned on an invitational basis. If you're interested in submitting your promo material to be considered for an audition, please click here.
Now let's cover some more good audition tips »
http://corporate.disney.go.com/auditions/experience/prepare.html
Be on time
Remember that your audition begins even before you arrive! Be sure to plan enough preparation and travel time for your audition. We can't stress enough how important it is to arrive on-time to your audition... and in most cases this means at least 15 minutes before your scheduled audition time. Being late, no matter the reason, can negatively affect your audition, or prevent you from being seen altogether.
Headshot & Resume
No matter what kind of role you're auditioning for, it's a good idea to have a Headshot and Resume on hand.
Good quality photos on standard letter size paper are best. Make sure the photo you use is representative of the way you look now. If you change your appearance in any way, be sure to update your headshot. As you choose a photo, remember that your headshot is the calling card you leave behind for the Disney Casting team to remember you. Make sure it's the best possible representation of who you are.
Keep your resume to one page and list your most recent experience and accomplishments. Don't worry if you have limited experience.
Affix your resume securely to the back of your headshot, or have it printed directly on the back. Also, remember that we'll need to keep the photo & resume.
http://corporate.disney.go.com/auditions/experience/tips.html