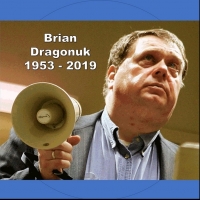 Archive
Categories
WIRELESS MICROPHONES - 700 MHZ BAND IS PROHIBITED after 6/12/10
Category: WIRELESS MICROPHONES - Equipment
OPERATION OF WIRELESS MICROPHONES IN THE 700 MHZ BAND IS PROHIBITED AFTER JUNE 12, 2010
follow link below for official rule
  http://www.fcc.gov/cgb/wirelessmicrophones/
The FCC's move to push television broadcasters to digital television is going to have a big impact on everyone using wireless microphones. The change will be dramatic and users need to be prepared.
In the process of reallocating broadcast frequency spectrum so that digital TV can be rolled out to the American viewing public, the Federal Communications Commission is making major changes in what part of the broadcast spectrum is going to be exclusively used for digital TV.
Lots of the UHF wireless mics in use today (and some still being manufactured) make use of the frequencies that fall in the range currently used by UHF television channels 62, 63, 68 and 69 (746-806 MHz).
 
In a major frequency change to accommodate the needs of digital broadcasters, the FCC is going to allow the frequency ranges used by these channels to now be used for emergency services. Get ready to mix an ambulance dispatcher into your concert or worship service!
Savvy sound persons know that they can monitor local radio frequency activity using their wireless mics or a scanner to determine which frequency ranges may have disruptive activity before they decide which frequencies to use for their frequency-agile mics during a show.
This will no longer be possible, as you won't be able to monitor for the short term broadcasts that emergency transmissions normally involve. What might have been a clear frequency all day during load in and rehearsals can quickly spring to life five minutes after your show starts-it could be triggered by something as simple as fender bender around the block.
 
Weak batteries will make you even more vulnerable.
The big wireless mic producers are offering frequency changes on their high end models, but it will be expensive. Each transmitter (handheld mic or belt pack), as well as every receiver must be changed. It will be a tough decision as to whether it is time to upgrade a trusted (and expensive) wireless unit or replace it with a newer model in a less crowded frequency range. Even lots of small-to-medium sized production companies own a dozen or more units that will essentially become obsolete.
If you need help with new mics Philadelphia Theatrical has got you covered.
Call or email us anytime, or visit our online store at www.PTSonline.biz
Scott Franco
Philadelphia Theatrical
215-627-1225
sales@philatheatrical.com