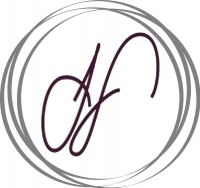 Archive
Categories
Which Acting Techniques Should You Follow?
By John Pallotta Acting Coach
Which Acting Techniques Should You Follow -Meisner, Adler or Method
Which Acting Techniques suits you -Meisner, Adler, and Method?
What is the difference between Meisner, Adler, and Strasburg acting methods?
In my past 38 years I have studied every acting Method know to man and almost every Master Acting Teacher this side of the region. These are just some of my thoughts.
Method acting comes from Stanislavski. In the United States, there are now three main versions of American Method Acting: Strasberg, Adler, and Meisner.
Strasberg was an advocate of what's called emotional/affective memory and subsititution. This is using past emotions to generate current emotions. Some famous people who studied this version of Method were/are James Dean, Marilynn Monroe, Al Pacino, Paul Newman, Mickey Rourke.
Stella Adler (Stanislavski disciple who studied alongside Strasberg at the Group Thetre) went to Europe to study with Stanislavski, himself. Stanislavski was originally an advocate of emotional memory, but he realized that it was flawed. Over time, a memory can change. For example a memory that was once traumatic as a kid is now a silly memory. Stella went back to the U.S. and said Strasberg was wrong and formed her branch of American Method. Her version focuses more on imagination. She teaches the importance of using your imagination to create the environment and the importance of "I am..." Robert DeNiro , Bennicio del Toro, and Marlon Brando were from this school.
Sanford Meisner (another Group Theatre disciple) also thought the emotional memory was junk so he formed his own version of American Method. His version focuses more on instincts and reacting to the moment. He defined acting as "living in imaginary cirumstances." Some people who use Meisner are/were Gregory Peck, Robert Duvall, Steven McQueen, Jon Voight, Jeff Goldblum, James Franco, just to name a few.
I'm biased towards both Stella Adler and Meisner, however it depends on which one works for YOU! You have to study them all and filter out what works and doesn't work for you. 
I don't like Strasberg because I'm not good at substitution and affective/emotional memory. I'm neither introspective and nor did I have a messed up childhood. 
I've studied Method Acting and prefer the Meisner and Stella Adler branches over Strasberg. Affective memory and substitution is not for me (Strasberg and Uta Hagenadvocate those things).
I like Meisner because it teaches you how to react to the moment and rely on instincts. I think it's great for scene study and especially if the other person in the scene is a great actor (Meisner teaches you how to react off the other person as well). I, however, think it alone sucks for cold reading and when your partner sucks. I find that Meisner relys too much on the other person at times. In cold reading/auditioning, you usually have a dry casting director just reading off of the script. How the hell are you going to react off of that? Same with a sucky actor. 
Over Meisner's branch of Method Acting, I prefer Stella Adler's. Her branch teaches you how to really use your imagination and being the character (I am...). She teaches you to immerse yourself in the environment, being specific, and being the character. I think her branch does what Meisner's can and can't do. It's also the best for cold reading/auditioning. When I go in and the casting director/reader sucks, I imagine the casting director as the person whom I am talking to in the scene. 
www.johnpallotta.com