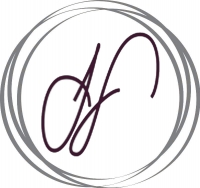 Archive
Categories
Are You The Best Actor in DC - Prove it in NYC
ARE YOU THE BEST ACTOR IN NYC? PROVE IT!!!
SPOTS STILL AVAILABLE TO PERFORM YOUR BEST 30 SECOND MONOLOGUE

LIVE SUNDAY FEB. 23RD 1PM IN FRONT OF CASTING DIRECTOR HARLEY KAPLAN WHO HAS CAST SLAM ACTORS
IN HIS LATEST Cannes Prize-Winning Thriller Blue Ruin
http://www.youtube.com/watch?v=uIwzTUzmXto

AND JOHN PALLOTTA NUMBER 1 ACTING TEACHER AND NOW CASTING DIRECTOR, PRESENTLY CASTING THE FEATURE FILMS TUCHT AND HUSTLE, HE TEACHES IN NYC, DC, BOSTON AND INTERNATIONALLY.
BUY YOUR TICKET ONLINE TO GUARANTEE YOUR SPOT TO PERFORM YOUR BEST 30 SECOND MONOLOGUE, 
TIX $10 ONLINE $15.00 AT THE DOOR
CLICK LINK TO BUY ONLINE AND SAVE.
http://www.eventbrite.com/e/spots-still-open-prove-youre-the-best-actor-the-manhattan-monologue-slam-tickets-10413303471

The process of the slam is you have to perform a 30-second monologue in order for us to see your talent and for the opportunity to possibly cast you in an upcoming show, the first set this month is already booked with our past champions so if you want to perform just prepare a 30 second monologue.

MORE INDUSTRY LOOKING FOR UNDISCOVERED TALENT
THE MANHATTAN MONOLOGUE SLAM VOTED BEST SHOWCASE SHOW FOR ACTORS
BY BACKSTAGE READERS

IT IS ALSO OUR SUNDAY SUPER SLAM WHERE WE CROWN OUR BEST ACTOR/ACTRESS FOR 2013, IT IS OUR OSCARS, WITH THE GRAND PRIZE, WINNER OF THE CHAMPIONSHIP SET WILL WIN AN IPAD MINI FROM JOHN PALLOTTA ACTING COACH, A FREE HEADSHOT SESSION FROM JEFFREY HORNSTEIN, THE MOHEGAN SUN AND MANY MORE!!!!!

BUY YOUR TICKETS ONLINE FOR ONLY $10.00 IT IS $15.00 TICKET AT THE DOOR
email mmslamshow@gmail.com

$4.00 BEER SPECIAL PRESENT YOUR SAG/AFTRA CARD