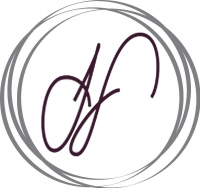 Archive
Categories
The State of Acting
<!--[if gte mso 9]> 0 0 1 320 1824 John Pallotta Studio 15 4 2140 14.0 <![endif]--> <!--[if gte mso 9]> Normal 0 false false false EN-US JA X-NONE <![endif]--><!--[if gte mso 9]> <![endif]--> <!--[if gte mso 10]> /* Style Definitions */table.MsoNormalTable {mso-style-name:"Table Normal"; mso-tstyle-rowband-size:0; mso-tstyle-colband-size:0; mso-style-noshow:yes; mso-style-priority:99; mso-style-parent:""; mso-padding-alt:0in 5.4pt 0in 5.4pt; mso-para-margin:0in; mso-para-margin-bottom:.0001pt; mso-pagination:widow-orphan; font-size:12.0pt; font-family:Cambria; mso-ascii-font-family:Cambria; mso-ascii-theme-font:minor-latin; mso-hansi-font-family:Cambria; mso-hansi-theme-font:minor-latin;}<![endif]--> <!--StartFragment-->
Just off the phone with an actress who is in search of her very first acting teacher/coach and wanted to share my thoughts that reminded me when sat in the audience some years back at the actors studio in New York City when Kevin Spacey visited:
Too many young actors walk around with no idea why they're doing what they're doing. That there is no prize and the only prize is what is in your heart and what you feel and what you want to accomplish. To want and to be ambitious and successful is not enough - that is just desire!
To know what you want, to understand why you're doing it, to dedicate every breath in your body to achieve. If you feel you have something to give or your particular talent is something worth developing, is worth caring for, then there is nothing you can't achieve.
This is a tough road that they have chosen, so its important to instill passion in their hearts and the right mind frame as to what is to be expected in the journey ahead.
I tell my students that they must have a Ph.D. in Passion to survive in this industry. You will have lean years and you will have fat years. You will see the successes of your fellow classmates and you will also see their failures. You will come to class and live your career seeing this each and everyday (their successes and their failures). But how you deal and how you handle watching their success and their failures will determine exactly who you are as an actor and will be the greatest teacher you will ever have.
In my 38 years as an actor of the craft I have sat in the classrooms of such greats as Lee Strasberg, Uta Hagen, Bobby Lewis, William Hickey, Herbert Burghof, Austin Pendleton and many more and have seen the success and the failures of 10,000 classmates. It is in them that I have become the teacher of acting that I am today and I am so very honored.
Stay blessed in your journey
John Pallotta
Playwright, Actor, Coach
Visit John Pallotta in New York City, Washington DC, Boston and Chicago at:
Join John Pallotta on FaceBook at:
www.facebook.com/John.Pallotta.Studio.of.Acting
<!--EndFragment-->