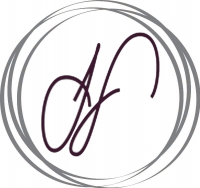 Archive
Categories
The Very Soul of an Actor
Do you Really have what it takes?
Every actor knows there's no business like show business. Whether it's the curtain opening and you're in front of a live audience, or the director yells action on a movie set and you become someone else on a drop of a dime, this is the biggest reward in the profession.
Young and old actors alike dream of making their way in Hollywood or the lights of Broadway. However, with millions of you aiming for the same goal, the competition is fierce! It takes a PhD in passion, non-stop training and thick skin to make it through all the rejection you're going to be faced with. And no matter how much rejection your faced with, you keep going non stop. Like momma used to say. If you find yourself going through hell, crash and burn baby, crash and burn. Bigger the headache, bigger the pill, as actors we use rejection as an opportunity and keep going.
Living in this town all my life as an actor, playwright, acting coach and now casting director, I am still trying to figure this town out. But it's not about figuring it out, it's about becoming an actor, working and surviving in the most unpredictable occupation imaginable. The road traveled as an actor takes a lot of endless blood, sweat and tears, constant training, taking risks and connecting with industry professionals. Even when I think I know everything I find that I am wrong. With all my mentors/masters gone except for Austin Pendleton, I find myself sitting in his Sunday Advanced class just so I know that their is something always to be learned.
To know what you want, to understand why you're doing this, to dedicate every breath in your body to achieve a dream. If you feel you have something to give or your particular talent is something worth developing, is worth caring for, then there is nothing you can't achieve."
I tell my students every day that "Acting is first and foremost a craft.  It is something that cannot be taught in a few minutes, a few hours, weeks or even months. The craft of acting is a journey that will last a lifetime to anyone who truly considers themselves a real actor". 
Learning and mastering the craft of acting is the nuts and bolts of the job and acting classes are the key ingredient for developing the ability to appreciate the craft in you. Just as those that train and educate themselves to be a lawyers, doctors, athletes, writers or any other type of professional, acting is a craft best learned. The more you know, the more knowledgeable you'll be and ultimately, the better prepared you will be for whatever comes your way.
As a young actor in the 1970s and 1980s, if I heard about a good teacher, I checked them out. Many actors find their teachers through word-of-mouth from fellow actors. If someone suggests a teacher, research him or her online and audit the class before committing. Ask yourself - Can I learn from this teacher? Will he or she give me what I need to excel? Is the teacher all about themselves and their own glory (past or present) or are they honestly interested in you and your development? And most importantly, can the teacher inspire you to be the best that you can be.
Being a professional actor requires an enormous investment, an investment in your future. Headshots, Comp Cards, Networking Events, Union Fees and lots of classes. Before you start, you should have some cash on hand and be prepared to get a job that supports you while you make the rounds. Unless you are rich you are going to have to have a "day job" and one that hopefully allows you the opportunity to go out on auditions and projects. Be sure to find employment that gives you the freedom to follow your dream. 
Educate yourself (Always) - Being a professional actor means learning your craft. Good acting requires that you study in order to master the craft. My method, I teach actors how to achieve and respond to honest emotions both on and off-camera by utilizing certain principles: Innocence, Imagination and Vulnerability, Instincts and Imagination. Using these principles encourages actors to experience rather than indicate an emotion. Not just see a character, become them. Not just become them, become a living breathing thinking human being. We work on this on a conscious level in the classroom so my students can use it on a subconscious level on a set or stage. I don't waste time dictating about whose method is best; I encourage my students to conflate different methods and find out what works for them.
Drawing on wisdom absorbed from the masters Lee Strasberg, Uta Hagen, Herbert Berghof, Bobby Lewis, Anne Jackson, William Hickey, Austin Pendleton and many more, he founded John Pallotta Studio in New York City in 2005, where he has honed a highly successful approach that emphasizes teaching students to rely on their own instincts, imagination and choices. John Pallotta Studio is an acting studio providing workshops that offers a safe and challenging work environment for the beginning or professional actor. The Studio is dedicated to training and preparing actors for professional work in the film and television and theatre industry. Classes are small and very individualized. The Studio was created so actors can work on their craft every week.
John Pallotta is based out of New York City where he is an award-winning playwright, actor,coach and just recently casting director. In addition to his New York City studio classes, he has recently established classes in Washington DC, Virginia and Chicago. The demand for his teaching style encourages him to coach acting students and teach intensives around the country.  
Note as of July 24th: John Pallotta has been casted in a major supporting-role as a mentally/physically challenged deaf-mute in the feature film Tucht" from the makers of About Schmidt/ALI/A Beautiful Mind - opposite Terry Crews, Joe D'Onofrio (Goodfellas), the Torry Bros., Keesha Sharp, Natia "Lil Mama" Kirkland, et al.
Visit John Pallotta at www.johnpallotta.com
877 228 3115