Kristine Clark
Talent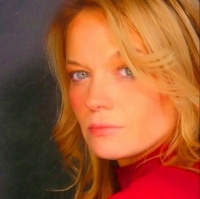 Physical Stats
Physical Stats
Physical Stats
| | |
| --- | --- |
| Hair Color: | |
| Eye Color: | |
| Height: | |
| Weight: | |
| Facial Hair: | |
| Grow your hair?: | |
| Cut your hair?: | |
| Change hair color?: | |
| Physique: | |
Sizing Info
| | |
| --- | --- |
| Neck: | |
| Sleeve: | |
| Inseam: | |
| Waist: | |
| Hip: | |
| Bust: | |
| Dress: | |
| Unisex Gloves: | |
| Hat: | |
| Men's Shoe: | |
| Women's Shoe: | |
General Info
First Name:
Last Name:
Gender:
I am a(n):
Age Range(s):
City I live in:
State I live in:
I can take jobs in:

District of Columbia

,

Maryland

,

Virginia - Northern

,

Delaware

,

The Carolinas

,

Pennsylvania, Eastern/Central

,

New York

,

Massachusetts

,

California

,

Connecticut

,

Any

,

Overseas

,

New Jersey (Southern/Central)

,

New Jersey (Northern/NYC Area)

,

West Virginia

,

Ohio

,

Virginia - Southern

,

Pennsylvania - Western

Ethnicities I can play:
Physical Stats
| | |
| --- | --- |
| Hair Color: | |
| Eye Color: | |
| Height: | |
| Weight: | |
| Facial Hair: | |
| Grow your hair?: | |
| Cut your hair?: | |
| Change hair color?: | |
| Physique: | |
Sizing Info
| | |
| --- | --- |
| Neck: | |
| Sleeve: | |
| Inseam: | |
| Waist: | |
| Hip: | |
| Bust: | |
| Dress: | |
| Unisex Gloves: | |
| Hat: | |
| Men's Shoe: | |
| Women's Shoe: | |
Classes/Training
1:

On-Camera Masters Class
Film Actor's Studio
John Pallotta

2:

Scene Study
Film Actor's Studio
John Pallotta

3:

Univ Md Bal C
Masters degree
Clinical Psychology

4:

Univ MD Bal C
Under Grad
Broadcast Journalism
Special Skills
Languages Spoken:
English Dialects:
Can you use a Teleprompter?:

Yes

Misc. Performance Skills:
Dance:
Sports I Play:
Celebrity Look-Alikes I Can Play:

Emma stone, Reese Witherspoon

Singing Styles:
Singing Voice Type:
Voice Demo Reel:

Yes, listen to it on this profile, Available by Request

Musical Instruments I Play:
Songwriting Skills:
Other Skills:
About Me:

I am focused in my search to seek opportunities and gain more experience in the entertainment industry.

I'm looking to find work as an actor working with assignments like a tv series, infomercials, radio and tv commercials, in addition to doing commercial/print modeling ads.

I'm artistic, hard working, reliable, punctual, and work well with others.
I take direction well and am devoted to delivering my best performance.

In my both my personal and professional life I am ambitious, responsible, honest and have much integrity in my work ethics.

I have some experience on set with Sirens Media casted in a few different tv show episodes on the ID channel;
such as "Who the Bleep did I Marry?" and
"Evil Kin".

I have some experience in commercial and online modeling.
My most recent modeling assignment was for a women's clothing store; "London's Boutique"
I wore several outfits in the store that were featured in online ads promoting the store.

I would like to expand myself in the industry by networking within the community, attend various acting classes and workshops to learn valuable knowledge and gain more attributes in my skills.

I am open to a variety of projects to further my exposure in the entertainment industry and build upon my resume.
I have a natural ability in front of the camera,
on-set, and am willing to travel.