Marla Aaron Wapner
Talent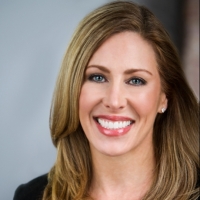 Physical Stats
Physical Stats
Physical Stats
| | |
| --- | --- |
| Hair Color: | |
| Eye Color: | |
| Height: | |
| Weight: | |
| Grow your hair?: | |
| I own these wigs: | Black |
| Physique: | |
Sizing Info
| | |
| --- | --- |
| Waist: | |
| Hip: | |
| Bust: | |
| Dress: | |
| Women's Shoe: | |
General Info
| | |
| --- | --- |
| First Name: | |
| Last Name: | |
| Gender: | |
| I am a(n): | |
| Age Range(s): | |
| City I live in: | |
| State I live in: | |
| I can take jobs in: | |
| Ethnicities I can play: | |
| I am: | |
| Website Link #1: | |
| Website Link #2: | |
| Website Link #3: | |
Physical Stats
| | |
| --- | --- |
| Hair Color: | |
| Eye Color: | |
| Height: | |
| Weight: | |
| Grow your hair?: | |
| I own these wigs: | Black |
| Physique: | |
Sizing Info
| | |
| --- | --- |
| Waist: | |
| Hip: | |
| Bust: | |
| Dress: | |
| Women's Shoe: | |
Classes/Training
| | |
| --- | --- |
| 1: | Acting for The Camera- Ken Arnold; Studio Boh |
| 2: | Advanced Acting, Robert Neal Marshall; Studio Boh |
| 3: | On Camera Auditioning, Betsy Royall, Scott Goodhue; Taylor Royall |
| 4: | Auditioning for the Camera, Katie Killacky Toomey; Capital Casting |
| 5: | Radio, Television & Film BA, Cum Laude Graduate; University of MD- College Park |
Special Skills
English Dialects:
Can you use a Teleprompter?:

Yes

Can you use an Ear-Prompter?:

Yes

Misc. Performance Skills:
Dance:
Sports I Play:
Celebrity Look-Alikes I Can Play:

Elizabeth Hurley, Golda Maier

Singing Styles:
Singing Voice Type:
Character Voices:

Baby, Annoying Housewife

Musical Styles Performed:
Voice Demo Reel:

Available by Request

Musical Instruments I Play:
Songwriting Skills:
Member of a Band:

Yes

Name of Band:

Flashback

About the Band:

We were terrible.

Other Skills:
About Me:

I am a part time comic, and a full time neurotic.
I enjoy freelance writing (so I'm basically a 'stay-in-bed Mom'.) I indulge in a healthy dose of sarcasm, meds and ice-cream...(Just Kidding, I've cut back on the Ice-cream.)
I have a good sense of humor and a bad sense of direction, and I am passionate about self-actualization, self-tanner and napping,
I love performing on film and television and have opened for notable comics including Roseanne Barr, Rosie O'Donnell, Robert Wahl (Batman) and Bill Maher and performed live in as large as a 10,000 seat arena.....Thank you! Thank you and Goodnight...