Jennifer Riley
Talent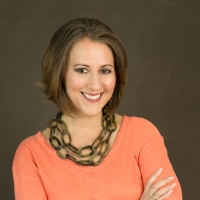 Profile Statistics
Jennifer Riley's Audio Demo Clips
General Info
| | |
| --- | --- |
| Gender: | Female |
| I am a(n): | Actor Film/Video, Actor Theatre, Host - Talk Show/Interview, Model, Narrator, Radio Personality, Singer, Voiceover Artist, Live Entertainer, Host - Game Show, Host - Sales Show, Will do Extra Work, Will do Promotional Modeling work |
| Age Range(s): | 35-40, 40-45, 45-50 |
| City I live in: | Richmond, VA |
| State I live in: | VA |
| I can take jobs in: | District of Columbia, Maryland, Virginia - Northern, Delaware, The Carolinas, Pennsylvania, Eastern/Central, New York, Massachusetts, California, Connecticut, Any, Overseas, New Jersey (Southern/Central), New Jersey (Northern/NYC Area), Virginia - Southern, Pennsylvania - Western |
| Ethnicities I can play: | Caucasian / White, European, Italian, Mediterranean, British, Irish, Scottish |
| Represented by: | Liquid Talent, Richmond, Virginia and few others |
| Website Link #1: | |
Physical Stats
| | |
| --- | --- |
| Hair Color: | Brown (Dark) |
| Eye Color: | Brown |
| Height: | 5'7" |
| Weight: | 121 to 130 Lbs. |
| Physique: | Thin |
Sizing Info
| | |
| --- | --- |
| Suit/Jacket: | Size 4 |
| Neck: | 12 |
| Sleeve: | 26 |
| Inseam: | 30 |
| Waist: | 28 |
| Hip: | 34 |
| Bust: | 32 C |
| Dress: | 4 |
| Unisex Gloves: | 7.5 or S |
| Hat: | 21 1/2 " - S - 6 7/8 |
| Women's Shoe: | 8.5 |
Classes/Training
| | |
| --- | --- |
| 1: | Acting Class/Firehouse Theatre, Richmond, VA |
| 2: | Currently- Radio Host for "The Writer's Voice" on Virginia Voice |
| 3: | National appearance on True Crime 2013- played supporting role |
| 4: | Coordinating Producer for FOX RICHMOND on contract April-October 2013 |
| 5: | Featured on "The First Thanksgiving" on PBS for November 2016 |
Special Skills
Languages Spoken:

English

Can Use a Teleprompter:

Yes

Can Use an Ear-Prompter:

Yes

Misc. Performance Skills:

Host for radio show

Sports:

Cycling, running, tennis, swimming, yoga

Celebrity Lookalikes:

I'm open

Singing Styles:

Choral, Choir, Musical Theatre, Pop

Singing Voice Type:

Alto

Musical Styles Performed:

Pop

Voice Demo Reel:

Yes, listen on this profile

Other Skills:

Modeling, extra and standin work, radio dj, public speaking, camera operator, teleprompter

About Me:

I'm a creative, energetic, and talented person with the ability to entertain and put people at ease.

I thrive at organizing, planning & executing events in TV, radio and ad agency settings. I have excellent communication skills in hosting radio interviews, trade show planning and hospitality events.

I enjoy the entertainment industry and would love to acquire voice over and commerical work. I'm up for anything creative and entertaining!