Robert Neal Marshall
Talent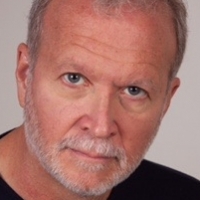 Physical Stats
Physical Stats
Physical Stats
| | |
| --- | --- |
| Hair Color: | |
| Eye Color: | |
| Height: | |
| Weight: | |
| Facial Hair: | |
| Shave facial hair?: | |
| Grow facial hair?: | |
| Grow your hair?: | |
| Cut your hair?: | |
| Change hair color?: | |
| Physique: | |
Sizing Info
| | |
| --- | --- |
| Suit/Jacket: | |
| Neck: | |
| Sleeve: | |
| Inseam: | |
| Waist: | |
| Men's Shoe: | |
Robert Neal Marshall's Audio Demo Clips
General Info
First Name:
Last Name:
Full Stage Name:
Gender:
I am a(n):
Age Range(s):
City I live in:
State I live in:
I can take jobs in:

District of Columbia

,

Maryland

,

Virginia - Northern

,

Delaware

,

The Carolinas

,

Pennsylvania, Eastern/Central

,

New York

,

Massachusetts

,

California

,

Connecticut

,

Any

,

Overseas

,

New Jersey (Southern/Central)

,

New Jersey (Northern/NYC Area)

,

West Virginia

,

Ohio

,

Virginia - Southern

,

Pennsylvania - Western

Ethnicities I can play:
I am:
I am:
Represented by:

DC Representation: Carlyn Davis (703) 532-1900
VA Representation: Sylvia Hutson (757) 673-6436

Professional Memberships:
Awards Received:

Projects connected with as actor:COUNTDOWN TO GRND ZERO - NEWS&DOC EMMY NOM 2007, Winner StageThis 2005 Int'l Play Festival, CINE GOLDEN EAGLE '07&'10

Website Link #1:
Website Link #2:
Website Link #3:
Physical Stats
| | |
| --- | --- |
| Hair Color: | |
| Eye Color: | |
| Height: | |
| Weight: | |
| Facial Hair: | |
| Shave facial hair?: | |
| Grow facial hair?: | |
| Grow your hair?: | |
| Cut your hair?: | |
| Change hair color?: | |
| Physique: | |
Sizing Info
| | |
| --- | --- |
| Suit/Jacket: | |
| Neck: | |
| Sleeve: | |
| Inseam: | |
| Waist: | |
| Men's Shoe: | |
Classes/Training
| | |
| --- | --- |
| 1: | New York University-B.F.A |
| 2: | American Academy of Dramatic Arts, NYC |
| 3: | Weist-Barron, NYC (Commercials/Soap) |
| 4: | Betty Garrett - Master Class, Carol Fox Prescott, Geoffrey Holder |
| 5: | Lincoln Center Theatre Director's Lab |
| 6: | Voice: Lynda Macneil, Lynn Starling, Katheryn Hinton, Ann Crawford. |
Special Skills
Languages Spoken:
English Dialects:
Misc. Performance Skills:
Singing Styles:
Singing Voice Type:
Character Voices:

Various US and International Accents, Listen to Demo

Voice Demo Reel:

Yes, listen to it on this profile

Songwriting Skills:
Other Skills:
About Me:

Robert Neal Marshall is an actor, writer, producer and director, as well as Casting Associate for the Emmy Award winning Casting Director Pat Moran, C.S.A. Robert started off working in the West End of London as assistant to late producer Richard Armitage on several hit shows, including ME AND MY GIRL with Robert Lindsay and Emma Thompson, HIGH SOCIETY with Natasha Richardson, THE ENTERTAINER with Peter Bowles, and Rowan Atkinson's one man show A NEW REVUE. While in London, Robert produced and directed the successful West End debut of "IS THERE LIFE AFTER HIGH SCHOOL?" at the Donmar Warehouse.

Back in the United States, as a member of the Lincoln Center Theatre Directors' Lab, Robert met and collaborated with composer Tim Battle from Boys Choir of Harlem. Together they adapted Diane Stanley's Award winning book RUMPELSTILTSKIN'S DAUGHTER into a children's musical that has been presented to critical acclaim in the prestigious Assembly Rooms at the Edinburgh Festival, at the National Theatre in DC as part of their Saturday Morning Series, and recently for Theatre IV, the State Children's Theatre of Virginia, with plans for a UK Tour.

A member of Dramatists Guild, Screen Actors Guild, AFTRA and Actors' Equity, Robert has appeared in leading roles on several major stage, television and film projects, most recently as Captain Richard Phillips in SOMALI PIRATE TAKEDOWN: THE REAL STORY for Discovery Channel. Other leads include FDNY Captain Jay Jonas in the Emmy Nominated COUNTDOWN TO GROUND ZERO for the History Channel and a recurring role as John Zaffis in A HAUNTING for The Discovery Channel. Stage work includes both the Off-Broadway and Baltimore Hippodrome productions of Ken Davenport's hit interactive comedy AWESOME 80'S PROM as the overbearing Principal Snelgrove.

Robert is a Guest Speaker on board the ocean liner Queen Mary 2 as part of the Cunard Insights® Enrichment Programme. His Documentary DVD "Three Queens - An International Rendezvous" was released in November 2008 to coincide with the final journey of the QE2 and is available for sale in the book shops on board both Cunard ships as well as on Amazon.com and via www.3queensDVD.com. His documentary MR OCEAN LINER recently premiered as part of CINEMATIC PASSAGES: OCEAN LINERS ON SCREN for Film Society of Lincoln Center in New York.