Jay Bush
Talent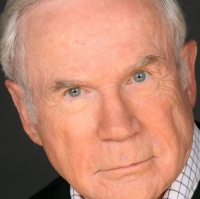 General Info
| | |
| --- | --- |
| Gender: | Male |
| I am a(n): | Actor Film/Video, Will do Extra Work, Will do Promotional Modeling work |
| Age Range(s): | 55-60, 60-75 |
| City I live in: | Washington, DC |
| State I live in: | DC |
| I can take jobs in: | District of Columbia, Maryland, Virginia - Northern, Delaware, The Carolinas, Pennsylvania, Eastern/Central, New York, California, Overseas, New Jersey (Southern/Central), New Jersey (Northern/NYC Area), West Virginia, Virginia - Southern, Pennsylvania - Western |
| Ethnicities I can play: | Caucasian / White, European, Scandinavian, Russian, British, Irish, Scottish |
| I am: | SAG-AFTRA |
| Website Link #1: | |
| Website Link #2: | |
| Website Link #3: | |
Physical Stats
| | |
| --- | --- |
| Hair Color: | Salt and Pepper |
| Eye Color: | Blue |
| Height: | 5'8" |
| Weight: | 161 to 170 Lbs. |
| Facial Hair: | None |
| Shave facial hair?: | Yes |
| Grow facial hair?: | Yes |
| Grow your hair?: | Yes |
| Cut your hair?: | Yes |
| Change hair color?: | Yes |
| Physique: | Average |
Sizing Info
| | |
| --- | --- |
| Suit/Jacket: | 42 S |
| Neck: | 15.5 |
| Sleeve: | 32 |
| Inseam: | 28 |
| Waist: | 36 |
| Men's Shoe: | 9 |
Classes/Training
| | |
| --- | --- |
| 1: | Film/TV Workshop/Pat Moran Casting/July 2011 |
Special Skills
Languages Spoken:

Spanish, Italian

Can Use a Teleprompter:

Yes

Can Use an Ear-Prompter:

Yes

Sports:

Tennis

Celebrity Lookalikes:

John McCain

Singing Styles:

Choir

Singing Voice Type:

Tenor

About Me:

I was bitten by the drama bug in high school, and joined every school production that was available to me, concluding with the role of Tom Wingfield in The Glass Menagerie. I also appeared in productions at the Coronado Playhouse, our local community theater.
I entered Occidental College in Los Angeles, CA, as a drama major, but opted to switch to art instead. One of my fraternity brothers happened to be Terry Gilliam, who went on to fame with Monty Python and as the director of a number of well-known feature films. After four years in the Navy, I decided to pursue a career in education, one that spanned four decades (including fourteen as a private school headmaster). Early in my teaching career I found time to return to acting, appearing in lead roles at the Carmel Studio Theater (Augie Poole in The Tunnel of Love and Paul Bratter in Barefoot in the Park). While classroom teaching is not acting, per se, it does call for hard work, discipline, creativity, and the capacity to engage others, in short, habits and skills that stage and film actors require to be successful.

Since retiring in June, 2010, I have been cast as an extra and/or stand-in in six films. I love the process of filmmaking and look forward to advancing my new career in the industry.