Robert Bright
Talent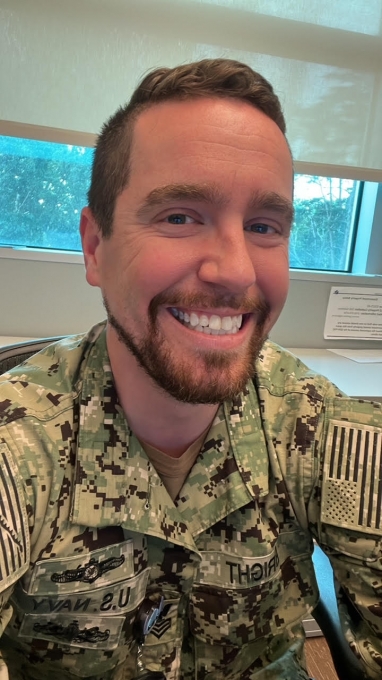 General Info
| | |
| --- | --- |
| Gender: | Male |
| I am a(n): | Actor Film/Video, Will do Promotional Modeling work |
| Age Range(s): | 20-25, 25-30, 30-35, 35-40 |
| City I live in: | Alexandria |
| State I live in: | VA |
| I can take jobs in: | District of Columbia, Maryland, Virginia - Northern |
| Ethnicities I can play: | Caucasian / White, British, Irish, Scottish |
| I am: | SAG-AFTRA |
| I am: | SAG-AFTRA Must Pay |
| Website Link #1: | |
| Website Link #2: | |
Physical Stats
| | |
| --- | --- |
| Hair Color: | Brown (Light) |
| Eye Color: | Hazel |
| Height: | 5'6" |
| Weight: | 151 to 160 Lbs. |
| Facial Hair: | Beard/Short |
| Shave facial hair?: | Yes |
| Grow facial hair?: | Yes |
| Grow your hair?: | Yes |
| Cut your hair?: | Yes |
| Physique: | Athletic |
Sizing Info
| | |
| --- | --- |
| Suit/Jacket: | 38R |
| Neck: | 15.5 |
| Sleeve: | 30 |
| Inseam: | 29 |
| Waist: | 32 |
| Hip: | 39 |
| Bust: | 39 |
| Unisex Gloves: | 7.5 or S |
| Hat: | 23 " - L - 7 3/8 |
| Men's Shoe: | 7 |
Special Skills
Languages Spoken:

English

Can Use a Teleprompter:

Yes

Sports:

Basketball, Kickball

Celebrity Lookalikes:

Andy (The Office)

Voice Demo Reel:

Available by Request

Musical Instruments:

Violin

Other Skills:

Firearms, Billiards, Karaoke, Basketball, Kickball, Violin, Surfing

About Me:

I am a current active duty Navy Sailor and have been enlisted for 18 years.
I hold a BS in Cyber Security and an AS in Computer Science.
I am a Certified Ethical Hacker (EC-Council C|EH) and have over 20 years experience working and building computers and networks.
I am available as a Navy Military Consultant for on set assistance as well.