Septimius Marlowe
Talent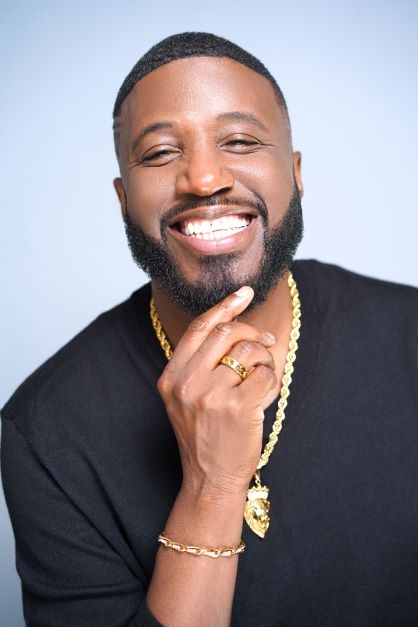 Physical Stats
Physical Stats
Physical Stats
| | |
| --- | --- |
| Hair Color: | |
| Eye Color: | |
| Height: | |
| Weight: | |
| Facial Hair: | |
| Shave facial hair?: | |
| Grow facial hair?: | |
| Grow your hair?: | |
| Cut your hair?: | |
| Change hair color?: | |
| I own these wigs: | Black, Brown (Dark) |
| Physique: | |
Sizing Info
| | |
| --- | --- |
| Suit/Jacket: | |
| Neck: | |
| Sleeve: | |
| Inseam: | |
| Waist: | |
| Hip: | |
| Hat: | |
| Men's Shoe: | |
General Info
First Name:
Last Name:
Full Stage Name:
Gender:
I am a(n):
Age Range(s):
City I live in:
State I live in:
I can take jobs in:

District of Columbia

,

Maryland

,

Virginia - Northern

,

Delaware

,

The Carolinas

,

Pennsylvania, Eastern/Central

,

New York

,

Massachusetts

,

California

,

Connecticut

,

Any

,

Overseas

,

New Jersey (Southern/Central)

,

New Jersey (Northern/NYC Area)

,

West Virginia

,

Ohio

,

Virginia - Southern

,

Pennsylvania - Western

Ethnicities I can play:
Professional Memberships:
Awards Received:

9 time Grammy FYC nominations, 14 time Indie Music Channel Awards winner, and 7 time Radio Music Award winner

Website Link #1:
Website Link #2:
Website Link #3:
Website Link #4:
Audio/VoiceOver Demo #1:
Audio/VoiceOver Demo #2:
Audio/VoiceOver Demo #3:
Physical Stats
| | |
| --- | --- |
| Hair Color: | |
| Eye Color: | |
| Height: | |
| Weight: | |
| Facial Hair: | |
| Shave facial hair?: | |
| Grow facial hair?: | |
| Grow your hair?: | |
| Cut your hair?: | |
| Change hair color?: | |
| I own these wigs: | Black, Brown (Dark) |
| Physique: | |
Sizing Info
| | |
| --- | --- |
| Suit/Jacket: | |
| Neck: | |
| Sleeve: | |
| Inseam: | |
| Waist: | |
| Hip: | |
| Hat: | |
| Men's Shoe: | |
Classes/Training
| | |
| --- | --- |
| 1: | Acting Classes - Carlyncia of Vaij Entertainment |
Special Skills
Languages Spoken:
English Dialects:
Misc. Performance Skills:
Celebrity Look-Alikes I Can Play:

Johnnie Gill, Sean P. Diddy Combs, Wayne Brady and

Singing Styles:
Singing Voice Type:
Musical Styles Performed:
Voice Demo Reel:

Yes, listen to it on this profile

Songwriting Skills:
Name of Band:

Septimius The Great

About the Band:

Septimius (Sep - tim - me - us)

International award-winning music artist, fashion model and actor, Septimius the Great is driven to inspire and enthrall listeners with unique and creative musical compositions. Sending waves in the industry and surging ahead with his talents, the artist has been lauded with a string of nominations and awards, including the Executive Award at Akademia Awards and 9 Grammy FYC nominations.

Motivated by the unparalleled innovation and enigmatic musical styles of icons, Prince and Will.i.am, Septimius the Great hopes to use his exceptional brand of music to leave a mark in the industry.

About Me:

Hailing from Maryland, Septimius the Great is a stunning singer, songwriter, dance music prodigy and actor. A thriving and formidable force in the world of Dance and Electronic music, the growing artist has continued to fight every challenge in the musical world, establishing himself as an international multi-award-winning entertainer. Septimius the Great is also known for his creative spirit and musical prowess, expressed beautifully in each electric composition. Known across the globe, the budding artist has contributed massively to the music scene, both domestically and abroad. Working with industry icons such as Fantasia, Chrisette Michele, Lil Kim, Lil Mo, Pat Benetar, Patti Labelle, Crystal Waters, and Ultra Nate, among many others, Septimius the Great has proven himself to be a multi-genre sensation.

The artist's much acclaimed and celebrated discography has also succeeded in amassing numerous accolades and nominations. Septimius the Great has accepted 9 Grammy FYC Nominations, 14 Indie Music Channel Awards, 7 esteemed Radio Music Awards and has also had his music featured on Fox's TV Series "Empire" and E Channel's TV Series "Rich Kids of Beverly Hills". A complete package of genius and admirable flair, Septimius the Great's captivating music is complemented seamlessly by his magnetic personality and acting. The rising artist played a Lead Actor role on the TV Series, "Severus: The Black Caesar" and was also part of the distinguished contestants on NBC's America's Got Talent TV show. With this alluring presence, the artist is adamant on making a name for himself, by fortifying through charm and charisma, the Septimius brand.

Working with a multitude of talented industry producers, Septimius' creations exude a unique and infectious soundtrack, with memorable beats. Influenced by a distinct Ancient European style, blended with dance music, hip-hop, pop and rock, Septimius has showcased his talent and brilliance in numerous live gigs and performances, in both small-scale lounges and massive stadium settings. With a style evocative and reminiscent of the likes of Cee Lo Green, Michael Jackson, Prince, Madonna, Lady Gaga and Pitbull, Electronic and Dance sensation Septimius brings a new and fresh identity to music. Currently being featured on several TV shows, radio stations, and magazines worldwide, the growing singer hopes that his music can target youth- a section of society which is in need of inspiration and motivation. With singles such as "I Am Fashion 2.0", Septimius the Great focuses on the message of self-confidence, self-love, and being unfiltered in your stylistic expression.