Lisa A. Johnson
Talent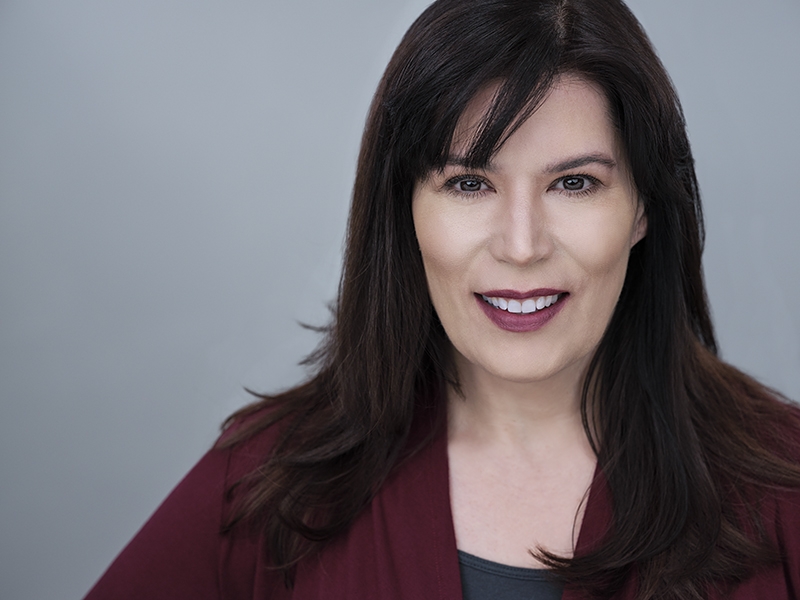 Physical Stats
Physical Stats
Physical Stats
| | |
| --- | --- |
| Hair Color: | |
| Eye Color: | |
| Height: | |
| Weight: | |
| Grow your hair?: | |
| Cut your hair?: | |
| Physique: | |
Sizing Info
| | |
| --- | --- |
| Suit/Jacket: | |
| Neck: | |
| Sleeve: | |
| Inseam: | |
| Waist: | |
| Hip: | |
| Bust: | |
| Dress: | |
| Unisex Gloves: | |
| Hat: | |
| Women's Shoe: | |
General Info
| | |
| --- | --- |
| First Name: | |
| Last Name: | |
| Gender: | |
| I am a(n): | |
| Age Range(s): | |
| City I live in: | |
| State I live in: | |
| I can take jobs in: | |
| Ethnicities I can play: | |
| Awards Received: | Best Actress 11th Annual Sammys - Sam Borowski, 2014 Peer Bronze Acting on Camera TIVA |
| Website Link #1: | |
| Website Link #2: | |
| Website Link #3: | |
Physical Stats
| | |
| --- | --- |
| Hair Color: | |
| Eye Color: | |
| Height: | |
| Weight: | |
| Grow your hair?: | |
| Cut your hair?: | |
| Physique: | |
Sizing Info
| | |
| --- | --- |
| Suit/Jacket: | |
| Neck: | |
| Sleeve: | |
| Inseam: | |
| Waist: | |
| Hip: | |
| Bust: | |
| Dress: | |
| Unisex Gloves: | |
| Hat: | |
| Women's Shoe: | |
Classes/Training
1:

Acting Class for TV, Film, Theater / Tom Todoroff / Tom Todoroff Studio - NYC

2:

Advanced Scene Study / Robyne Parrish / Parrish and Co. - Zoom

3:

Improvisational Theater/ Gary Austin, David Razowsky, Michael J. Gellman, Scotty Watson / Artistic New Directions - NYC;
Improv for Actors / Katie Northlich / The Studio at NYCasting - NYC

4:

Commercials / Amy Gossels / Shetler Studios - NYC;
On Camera Commercial Class / Barry Shapiro / Actors Connection - NYC

5:

Intro to TV Hosting /Teleprompter / Leila Sbitani / Actors Connection - NYC

6:

Voice / Tamala Bakkensen / Linklater Center, Nola Studios - NYC

7:

Acting Workshop / Sam Borowski - NJ

8:

Voice-Overs / Lisa Nanni-Messegee / Acting for Young People - VA

9:

Scene and Monologue / Cheryl Felicia Rhoads / Northern VA Acting School - VA
Special Skills
English Dialects:
Misc. Performance Skills:
Dance:
Other Skills:
About Me:

What's New:

Currently in a NYC based Advanced Scene Study class on zoom.

Taking part in virtual play reads presented by Parrish & Co, Demidov Ensemble, and Elmwood Cold Reading Series. Plays include work by Chekhov, Miller, Wilder, Moliere and new playwrights just to name a few.

Lisa A. Johnson is an American stage and screen actress trained in New York, New Jersey and VA having worked on independent stage and screen productions which include an indie film by Glory Streams Productions, portraying "Mrs. Jones" in "The ABC's of Online Dating" web series, performing in SBA 20th Anniversary Live Event as a suffragette singer, workshop/performance as Mrs. Warren in "Mrs. Warren's Profession", Megaera in "Androcles and the Lion" and improvisational theater class/performances on off-off Broadway. She also portrayed roles in Rutgers University, Liberty University and New York Film Academy student short films.

She has also worked behind the camera as an associate producer on the documentary "Oscar's Cuba", as well as crew on other productions.

Lisa combines her love of the arts and history into portraying period characters she brings to life, as well as modern day roles ignited with the same passion.