Terri Kehoe
Talent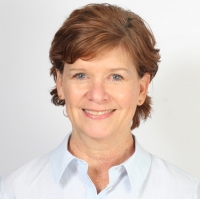 Physical Stats
Physical Stats
Physical Stats
| | |
| --- | --- |
| Hair Color: | |
| Eye Color: | |
| Height: | |
| Weight: | |
| Physique: | |
Sizing Info
General Info
| | |
| --- | --- |
| First Name: | |
| Last Name: | |
| Gender: | |
| I am a(n): | |
| Age Range(s): | |
| City I live in: | |
| State I live in: | |
| I can take jobs in: | |
| Ethnicities I can play: | |
| I am: | |
| I am: | |
Physical Stats
| | |
| --- | --- |
| Hair Color: | |
| Eye Color: | |
| Height: | |
| Weight: | |
| Physique: | |
Sizing Info
Special Skills
Languages Spoken:
English Dialects:
Misc. Performance Skills:
Sports I Play:
About Me:

Once a professional actress working in soaps, commercials and print work in NYC, I have recently renewed my union memberships after a 30 year Haitis!
In those 30 years, I enriched my life raising 3 children and 2 dogs, directed children in variety shows, became a florist, and finally a pretty great yoga teacher.
It's wonderful to be involved again in the career I have always held closest to my heart!