James Bender
Talent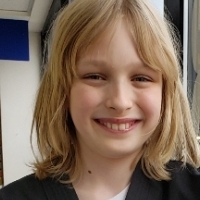 Physical Stats
Physical Stats
Physical Stats
| | |
| --- | --- |
| Hair Color: | |
| Eye Color: | |
| Height: | |
| Weight: | |
| Grow your hair?: | |
| Physique: | |
General Info
| | |
| --- | --- |
| First Name: | |
| Last Name: | |
| Gender: | |
| I am a(n): | |
| Age Range(s): | |
| City I live in: | |
| State I live in: | |
| I can take jobs in: | |
| Ethnicities I can play: | |
| Website Link #1: | |
| Website Link #2: | |
| Website Link #3: | |
Physical Stats
| | |
| --- | --- |
| Hair Color: | |
| Eye Color: | |
| Height: | |
| Weight: | |
| Grow your hair?: | |
| Physique: | |
Classes/Training
1:

Stage presence and delivery, on-camera techniques/commercials

George Mason Acting for Young People Summer Camp
Fairfax, VA

2:

Improv, dance/voice, scene study

Metropolitan School of the Arts Homeschool program
Alexandria, VA

3:

Meisner-based Actor's Training with scene study, improv, audition techniques and monologue practice

Robert Epstein
Macomb Company for Film and Theater
Washington, DC

4:

Taekwondo demonstration team
2nd degree blackbelt ( breaking tech, self-defense moves, sparring skills, performance under pressure in tournaments and live demos)
World Champion Taekwondo school
Grandmaster H.K. Park
Falls Church, VA

5:

IMTA (International Modeling and Talent Agency) 2019 competition
Los Angeles, CA
Fashion show finalist and 2nd place in TV Commercial competition. Training on monologues and cold reading.
Special Skills
| | |
| --- | --- |
| Languages Spoken: | |
| Sports I Play: | |
| Singing Styles: | |
| Singing Voice Type: | |
| Character Voices: | Mario and Luigi and Morten from Super Mario Bros. |
| Musical Styles Performed: | |
| Voice Demo Reel: | Yes, listen to it on this profile |
| Musical Instruments I Play: | |
| Other Skills: | |
| About Me: | I am a hard worker who remains positive and take directions well. I am a Marvel fan and aspire to work with actors, directors and producers of action movies in Hollywood. |