Amanda Shafer
Talent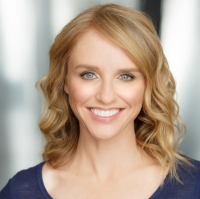 General Info
| | |
| --- | --- |
| Gender: | Female |
| I am a(n): | Actor Film/Video, Model, Voiceover Artist, Will do Promotional Modeling work |
| Age Range(s): | 30-35, 35-40, 40-45 |
| City I live in: | Frederick |
| State I live in: | MD |
| I can take jobs in: | District of Columbia, Maryland, Virginia - Northern, Delaware, Pennsylvania, Eastern/Central, New York, New Jersey (Southern/Central), New Jersey (Northern/NYC Area), West Virginia, Ohio, Virginia - Southern, Pennsylvania - Western |
| Ethnicities I can play: | Caucasian / White, British, Irish |
| Awards Received: | Best Acting , 2018 72 Film Fest |
| Website Link #1: | |
Physical Stats
| | |
| --- | --- |
| Hair Color: | Blonde |
| Eye Color: | Blue |
| Height: | 5'5" |
| Weight: | 111 to 120 Lbs. |
| Grow your hair?: | Yes |
| Cut your hair?: | Yes |
| Change hair color?: | Yes |
| Physique: | Athletic |
Sizing Info
| | |
| --- | --- |
| Waist: | 28 |
| Hip: | 33 |
| Bust: | 32 |
| Dress: | 2 |
| Women's Shoe: | 6.5 |
Classes/Training
1:

Principles of Realism
John Emmert
Studio Theatre Acting Conservatory

2:

Improvisation 1
Colette Yglesias Silver
Studio Theatre Acting Conservatory

3:

Character and Emotion
Serge Seiden
Studio Theatre Acting Conservatory

4:

Voice 1
Zach Campion
Studio Theatre Acting Conservatory

5:

Shakespeare 1
Madeleine Burke-Pitt
Studio Theatre Acting Conservatory

6:

Monologues
Vanessa Strickland
MET Ensemble School


7:

Scene Study
Caitlyn Joy
MET Ensemble School

8:

Scene Study
Reiner Prochaska
MET Ensemble School

9:

Advanced Improv
Laura Stark
MET Ensemble School

10:

Advanced Improv
Thomas Scholtes
MET Ensemble School

11:

Improv Workshop
Topher Bellavia
MET Ensemble School

12:

The Hollywood Winners Circle
Wendy Alane Wright
The Hollywood Winners Circle
Special Skills
Languages Spoken:

English, conversational Spanish

Accents/Dialects:

British, Irish, French, Southern, Brooklyn

Can Use a Teleprompter:

Yes

Misc. Performance Skills:

Professional Baker, Shooting, Power tools, Gardening, Painting, Sewing, Crocheting

Sports:

soccer, yoga, bicycling, surfing, repelling, rock climbing, boxer

Singing Voice Type:

Mezzo-Soprano

Musical Instruments:

Clarinet, Recorder

About Me:

Amanda Shafer, born on February 11, 1981, is an American film and television actress. The Maryland native has always loved the arts and in addition to acting has pursued music, visual art, and writing through her life. In her younger years she focused on music playing the clarinet, piano, and flute through high school. She graduated from the University of Maryland in 2005 with a BA in studio art and went on to have a successful career as a professional baker making artistic cake creations in the bakery she owned. She was featured on a 2005 pilot called Wedding Cake Wars on WEtv.

Amanda has always loved acting but only started pursuing it as a career later in life. After the sudden loss of her husband in 2016 she knew there was no time like the present to make her dreams a reality. Her passion for creative endeavors pushes her in her acting career. The honesty of her performances highlight her drive to explore and showcase human nature in its rawest form. She lives in Maryland with her two sons.