Harlan Strauss
Talent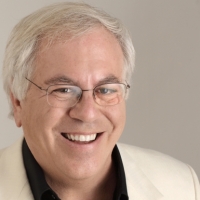 Physical Stats
Physical Stats
Physical Stats
| | |
| --- | --- |
| Hair Color: | |
| Eye Color: | |
| Height: | |
| Weight: | |
| Facial Hair: | |
| Shave facial hair?: | |
| Grow facial hair?: | |
| Grow your hair?: | |
| Change hair color?: | |
| Physique: | |
Sizing Info
| | |
| --- | --- |
| Suit/Jacket: | |
| Neck: | |
| Sleeve: | |
| Inseam: | |
| Waist: | |
| Hat: | |
| Men's Shoe: | |
General Info
| | |
| --- | --- |
| First Name: | |
| Middle Name or Initial: | |
| Last Name: | |
| Gender: | |
| I am a(n): | |
| Age Range(s): | |
| City I live in: | |
| I can take jobs in: | |
| Ethnicities I can play: | |
| Website Link #1: | |
Physical Stats
| | |
| --- | --- |
| Hair Color: | |
| Eye Color: | |
| Height: | |
| Weight: | |
| Facial Hair: | |
| Shave facial hair?: | |
| Grow facial hair?: | |
| Grow your hair?: | |
| Change hair color?: | |
| Physique: | |
Sizing Info
| | |
| --- | --- |
| Suit/Jacket: | |
| Neck: | |
| Sleeve: | |
| Inseam: | |
| Waist: | |
| Hat: | |
| Men's Shoe: | |
Classes/Training
| | |
| --- | --- |
| 1: | Recent coaching in NYC with Bill Hopkins, Sam Schacht, Ron Bussus, Marianne Kanter |
| 2: | For details on training & recent film/tv/theater work check out my website: www.harlanjstrauss.com |
| 3: | Several recent reels can also be found on my website: www.harlanjstrauss.com |
Special Skills
Languages Spoken:
Can you use a Teleprompter?:

Yes

Can you use an Ear-Prompter?:

Yes

Misc. Performance Skills:
Dance:
Sports I Play:
Celebrity Look-Alikes I Can Play:

Elton John, Philip Seymour Hoffman, James Levine, Emanual Ax, VP Dick Cheney

Character Voices:

Annimation voices, video game voices particularly evil voices and laughs

Musical Instruments I Play:
Other Skills:
About Me:

Until I get everything down on this new site, you can find out more about me on my website at www.harlanjstrauss.com I spend several days of each week in Washington, DC AND in New York City.
I'm a former senior government official who was a foreign policy/national security adviser to the previous 8 Secretaries of Defense. Also worked as a senior leadership staffer in the United States Congress for several years. I have a Ph.D. from the University of Oregon. (Still) happily married.