Christopher Marcos Robinson
Talent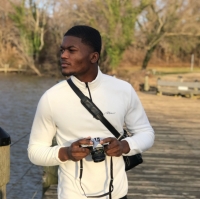 General Info
| | |
| --- | --- |
| First Name: | |
| Last Name: | |
| Full Stage Name: | |
| Gender: | |
| I am a(n): | |
| Age Range(s): | |
| City I live in: | |
| State I live in: | |
| I can take jobs in: | |
| Ethnicities I can play: | |
Physical Stats
| | |
| --- | --- |
| Hair Color: | |
| Eye Color: | |
| Height: | |
| Weight: | |
| Physique: | |
Sizing Info
| | |
| --- | --- |
| Suit/Jacket: | |
| Neck: | |
| Sleeve: | |
| Inseam: | |
| Waist: | |
| Hip: | |
| Men's Shoe: | |
Classes/Training
| | |
| --- | --- |
| 1: | Bowie State University |
| 2: | On Camera Training: Mark McKinnon Acting Studios |
Special Skills
Languages Spoken:
Can you use a Teleprompter?:

Yes

Can you use an Ear-Prompter?:

Yes

Misc. Performance Skills:
Sports I Play:
Celebrity Look-Alikes I Can Play:

Lance Gross, Dez Bryant (Cowboys Football Player)

About Me:

Christopher Marcos Robinson is a student at Bowie State University in Bowie, Maryland. He is a Model and Actor in Washington DC, Maryland, Virginia, Philadelphia and New York.

He has training and experience in Martial Arts, Physical Fitness, Baseball, Skateboarding and Basketball and Dog Training.
He is a quick study and takes directions very well.

Christopher also has exceptional listening abilities and follow through.