Donald Austin
Talent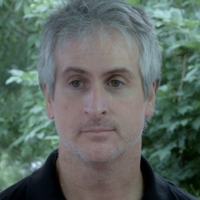 Physical Stats
Physical Stats
Physical Stats
| | |
| --- | --- |
| Hair Color: | |
| Eye Color: | |
| Height: | |
| Weight: | |
| Facial Hair: | |
| Shave facial hair?: | |
| Grow facial hair?: | |
| Grow your hair?: | |
| Cut your hair?: | |
| Change hair color?: | |
| Physique: | |
General Info
| | |
| --- | --- |
| First Name: | |
| Last Name: | |
| Full Stage Name: | |
| Gender: | |
| I am a(n): | |
| Age Range(s): | |
| City I live in: | |
| State I live in: | |
| I can take jobs in: | |
| Ethnicities I can play: | |
| I am: | |
| Represented by: | self |
| Website Link #1: | |
Physical Stats
| | |
| --- | --- |
| Hair Color: | |
| Eye Color: | |
| Height: | |
| Weight: | |
| Facial Hair: | |
| Shave facial hair?: | |
| Grow facial hair?: | |
| Grow your hair?: | |
| Cut your hair?: | |
| Change hair color?: | |
| Physique: | |
Classes/Training
| | |
| --- | --- |
| 1: | Robert Christie in Columbia, Md |
Special Skills
Languages Spoken:
Misc. Performance Skills:
Other Skills:
About Me:

I took a few acting classes about 15 years ago with Robert Christie in Columbia Md. I Played the character 'Rain" in a local indie video called "Shallow Deep" and "Franky" in "Franky's Heaven". I was a Stand in for Robert Patrick on Ladder 49 and played "Rocky" with (the real) Mr T. in a Philly Comcast digital cable commercial (TV Land)and did some SAG extra work. I joined 'financial core' but must pay late fees in order to do any kind of SAG work again.

I do handyman work (self employee'd) therefore, my time is flexible. I have various Home Improvement skills. I enjoy dirt bikes and gas powered RC Trucks... and I have a 2017 Ford F150 (white).