Cathrine Kellie Hogan
Talent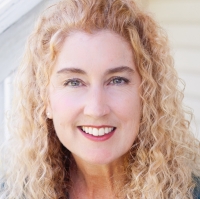 General Info
First Name:
Middle Name or Initial:
Last Name:
Full Stage Name:
Gender:
I am a(n):
Age Range(s):
City I live in:
State I live in:
I can take jobs in:
Ethnicities I can play:
Represented by:

Hutson Talent Agency

Agent - Sylvia Hutson

Phone - 757-673-6436

Professional Memberships:
Awards Received:

2xBest Actress, Portfolio Awards, Hampton, VA

Website Link #1:
Website Link #2:
Website Link #3:
Website Link #4:
Audio/VoiceOver Demo #1:
Physical Stats
| | |
| --- | --- |
| Hair Color: | |
| Eye Color: | |
| Height: | |
| Weight: | |
| Physique: | |
Sizing Info
| | |
| --- | --- |
| Inseam: | |
| Waist: | |
| Hip: | |
| Bust: | |
| Dress: | |
| Women's Shoe: | |
Classes/Training
1:

B.A. Performing Arts & Dance
Old Dominion University, 1993


2:

The Folger Shakespeare Theater, Classical Scene Study
Director, Floyd King

3:

Virginia Stage Company, Scene Study
Director, Christopher Hanna

4:

Actor's Intensive Improvisation Workshop
Director/Professional Actress, Sheri Lahris

5:

Actor's Self-Tape Audition
Tony Award Winning Director/Educator, Amy Insley

6:

Comedy in Film and TV, The Cheryl Felicia Rhoads Northern Virginia Acting School, Chery Felicia Rhoads

7:

Cold Read On Camera Workshop, Kimberly Graham
Special Skills
Languages Spoken:
English Dialects:
Can you use a Teleprompter?:

Yes

Can you use an Ear-Prompter?:

Yes

Dance:
Sports I Play:
Singing Styles:
Singing Voice Type:
Character Voices:

Playful Sounds, Good at Imitating Real Folks

Musical Styles Performed:
Voice Demo Reel:

Available by Request

Musical Instruments I Play:
Songwriting Skills:
Other Skills:
About Me:

Cathrine has acting and directing experience theater, film, singing in choirs, special event soloing, directing dramas, comedy, religious plays, choirs, variety shows, etc. She has also been an entrepreneur for 21 yrs.
Currently completing her debut novel, Cathrine teaches performing Arts both in her current business HPAC Studio, and in the schools in her community.
Cathrine knows all the ropes about being on set and enjoys every project to its fullest.