Kym Starks
Talent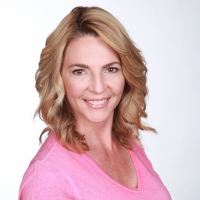 Physical Stats
Physical Stats
Physical Stats
| | |
| --- | --- |
| Hair Color: | |
| Eye Color: | |
| Height: | |
| Weight: | |
| Grow your hair?: | |
| Change hair color?: | |
| I own these wigs: | Blonde, Brown (Light) |
| Physique: | |
Sizing Info
| | |
| --- | --- |
| Waist: | |
| Hip: | |
| Bust: | |
| Dress: | |
| Unisex Gloves: | |
| Women's Shoe: | |
General Info
| | |
| --- | --- |
| First Name: | |
| Middle Name or Initial: | |
| Last Name: | |
| Gender: | |
| I am a(n): | |
| Age Range(s): | |
| City I live in: | |
| State I live in: | |
| I can take jobs in: | |
| Ethnicities I can play: | |
Physical Stats
| | |
| --- | --- |
| Hair Color: | |
| Eye Color: | |
| Height: | |
| Weight: | |
| Grow your hair?: | |
| Change hair color?: | |
| I own these wigs: | Blonde, Brown (Light) |
| Physique: | |
Sizing Info
| | |
| --- | --- |
| Waist: | |
| Hip: | |
| Bust: | |
| Dress: | |
| Unisex Gloves: | |
| Women's Shoe: | |
Classes/Training
| | |
| --- | --- |
| 1: | Auditioning for the Camera, Capitol Coaching, Katie Killacky |
| 2: | Co-Star, Capitol Coaching, Katie Killacky |
Special Skills
Languages Spoken:
Can you use a Teleprompter?:

Yes

Sports I Play:
Celebrity Look-Alikes I Can Play:

Anne Hathaway, Julia Roberts,

About Me:

Very outgoing, I can talk comfortably with anyone, spoken English or ASL, and I can be quick witted. I have a good personality and always try to be kind and gracious.
I have an excellent work ethic and can change and adapt my look/style to go from the girl next door to soccer mom to glamor girl.
I love being in front of the camera, both modeling and acting. It feels very natural to me.
I've enjoyed doing several local commercials as well as a small part in an independent film.
I've done some print modeling and can be a bathing suit model. Not bad for having five boys! :)
Thank you for looking at my profile, I appreciate your consideration.