Alexander Gordon
Talent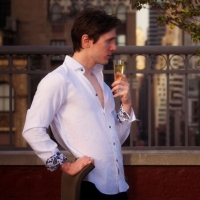 General Info
| | |
| --- | --- |
| Gender: | Male |
| I am a(n): | Actor Film/Video, Actor Theatre, Dancer, Model, Radio Personality, Singer, Voiceover Artist, Stunt Person, Will do Promotional Modeling work |
| Age Range(s): | 20-25, 25-30 |
| City I live in: | Gainesville |
| State I live in: | VA |
| I can take jobs in: | District of Columbia, Maryland, Virginia - Northern, Delaware, The Carolinas, Pennsylvania, Eastern/Central, New York, Massachusetts, California, Connecticut, Any, Overseas, New Jersey (Southern/Central), New Jersey (Northern/NYC Area), West Virginia, Ohio, Virginia - Southern, Pennsylvania - Western |
| Ethnicities I can play: | Caucasian / White, European, Scandinavian, Russian, British, Irish, Scottish |
Physical Stats
| | |
| --- | --- |
| Hair Color: | Brown (Light) |
| Eye Color: | Brown |
| Height: | 6'0" |
| Weight: | 161 to 170 Lbs. |
| Facial Hair: | None |
| Shave facial hair?: | Yes |
| Grow facial hair?: | Yes |
| Grow your hair?: | Yes |
| Cut your hair?: | Yes |
| Change hair color?: | Yes |
| Physique: | Athletic |
Sizing Info
| | |
| --- | --- |
| Suit/Jacket: | 38 |
| Inseam: | 32 |
| Waist: | 30 |
| Hip: | 35 |
| Bust: | 38 |
| Unisex Gloves: | 8.5 or M |
| Hat: | 23 1/2 " - L - 7 1/2 |
| Men's Shoe: | 10.5 |
Classes/Training
| | |
| --- | --- |
| 1: | Accents and Dialects training; Cheryl Felicia Rhodes - Southern, British, Cockney, Russian, German, French |
| 2: | Bachelors of Directing - Old Dominion University |
| 3: | Bachelors of Fine Arts - Old Dominion University |
Special Skills
Languages Spoken:

English, Spanish

Accents/Dialects:

British, Cockney, Southern, Russian, Irish, Scottish, German, French, Brooklyn, Korean

Can Use a Teleprompter:

Yes

Can Use an Ear-Prompter:

Yes

Misc. Performance Skills:

Stunts, mimicry, martial arts

Dance:

Ballroom, Salsa, Ballet

Sports:

Tennis, Racketball, Soccer, Tae Kwon Do, Kendo, Wushu

Celebrity Lookalikes:

Jim Carrey, Johnny Depp

Singing Styles:

Choral, Choir, Folk, Musical Theatre, Opera, Rock, Pop

Singing Voice Type:

Tenor

Character Voices:

Stitch(Lilo and Stitch), Smeagle(Hobbit/LotR), Yzma(Emperor's New Groove), Maximilian Pegasus(YuGiOh), Bunnymund(Rise of the Guardians)

Musical Styles Performed:

Choral, Classical, Country, Folk, Hip Hop, Musical Theatre

Voice Demo Reel:

Available by Request

Other Skills:

Can Perform beginner to intermediate stunts, knows various forms of martial arts

About Me:

Hello!

My name is Alexander B. Gordon and I have been dabbling in the entertainment industry for several years. I am hoping to make being a professional entertainer my lifelong career. I enjoy being part of creative projects and bringing to life the many ideas that Producers, Directors, and other artists have!

I am classically trained in theatrical acting and have performed in many shows since I was 12. I am very good about taking direction; if you want me to do something I can do it! I am a very eager and capable individual.