Krystal Slade
Talent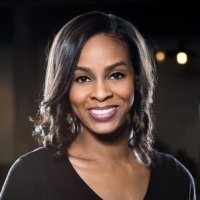 Physical Stats
Physical Stats
Physical Stats
| | |
| --- | --- |
| Hair Color: | |
| Eye Color: | |
| Height: | |
| Weight: | |
| I own these wigs: | Black |
| Physique: | |
Sizing Info
| | |
| --- | --- |
| Waist: | |
| Hip: | |
| Bust: | |
| Dress: | |
| Unisex Gloves: | |
| Hat: | |
| Women's Shoe: | |
General Info
| | |
| --- | --- |
| First Name: | |
| Last Name: | |
| Full Stage Name: | |
| Gender: | |
| I am a(n): | |
| Age Range(s): | |
| City I live in: | |
| State I live in: | |
| I can take jobs in: | |
| Ethnicities I can play: | |
Physical Stats
| | |
| --- | --- |
| Hair Color: | |
| Eye Color: | |
| Height: | |
| Weight: | |
| I own these wigs: | Black |
| Physique: | |
Sizing Info
| | |
| --- | --- |
| Waist: | |
| Hip: | |
| Bust: | |
| Dress: | |
| Unisex Gloves: | |
| Hat: | |
| Women's Shoe: | |
Special Skills
Languages Spoken:
Can you use a Teleprompter?:

Yes

Misc. Performance Skills:
Dance:
Sports I Play:
Celebrity Look-Alikes I Can Play:

Diana Ross and Beyonce

Singing Styles:
Singing Voice Type:
Musical Styles Performed:
Other Skills:
About Me:

I am a District of Colombia and Maryland-based actor with a Bachelor's degree in Fine and
Performing Theatre Arts at Bowie State University. As an actress, mother, daughter, sister and friend, I am compassionate about others issues, energetic, outgoing, respectful, ambitious, creative and always willing to embrace new ideas to enhance my acting career. I live a healthy lifestyle with an emphasis on diet and exercise as a part of my daily regimen.