Claire Hydock
Talent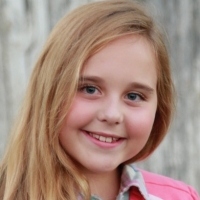 Physical Stats
Physical Stats
Physical Stats
| | |
| --- | --- |
| Hair Color: | |
| Eye Color: | |
| Height: | |
| Weight: | |
| Grow your hair?: | |
| Cut your hair?: | |
| Change hair color?: | |
| Physique: | |
General Info
First Name:
Last Name:
Gender:
I am a(n):
Age Range(s):
City I live in:
State I live in:
I can take jobs in:

District of Columbia

,

Maryland

,

Virginia - Northern

,

Delaware

,

The Carolinas

,

Pennsylvania, Eastern/Central

,

New York

,

Massachusetts

,

California

,

Connecticut

,

Any

,

Overseas

,

New Jersey (Southern/Central)

,

New Jersey (Northern/NYC Area)

,

West Virginia

,

Ohio

,

Virginia - Southern

,

Pennsylvania - Western

Ethnicities I can play:
Physical Stats
| | |
| --- | --- |
| Hair Color: | |
| Eye Color: | |
| Height: | |
| Weight: | |
| Grow your hair?: | |
| Cut your hair?: | |
| Change hair color?: | |
| Physique: | |
Classes/Training
| | |
| --- | --- |
| 1: | Compass School, John Waldron, Acting, Oakton, VA - 2 years |
Special Skills
Languages Spoken:
English Dialects:
Misc. Performance Skills:
Dance:
Sports I Play:
Singing Styles:
Singing Voice Type:
Character Voices:

Sally (from Peanuts)

Musical Styles Performed:
Voice Demo Reel:

Available by Request

Musical Instruments I Play:
About Me:

Claire Hydock is an 8-year-old home-schooled local hire actor with a flexible schedule. She is available for all times indicated. Claire enjoys playing piano and violin, and is an elite expert level skier who is extremely comfortable on double black terrain. She is a high-energy, natural athlete and loves to rock climb. She boulders at V1-V2 and top rope climbs at 5.8, easily. Claire is also an experienced equestrian and can walk, trot, and trail ride independently both English and Western. She is also trained in epee fencing.

Claire is exceptionally bright and over a year ahead in school. She is currently in 4th grade, but reads on a 6th grade level and does 5th grade math. By age, she should be in 3rd grade. Her favorite subject is art and she has been published as an illustrator. Claire has an incredible memory and can recall lengthy dialogue in a short time. She is easy to work with and takes direction well and quickly. Claire is naturally spunky and very funny. She is a quick wit and does voices and accents. She has experience in theater, singing, and musical performance.