Peter Sweet
Talent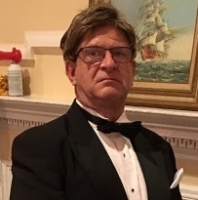 Physical Stats
Physical Stats
Physical Stats
| | |
| --- | --- |
| Hair Color: | |
| Eye Color: | |
| Height: | |
| Weight: | |
| Physique: | |
Sizing Info
| | |
| --- | --- |
| Suit/Jacket: | |
| Neck: | |
| Sleeve: | |
| Inseam: | |
| Waist: | |
| Hip: | |
| Unisex Gloves: | |
| Hat: | |
| Men's Shoe: | |
Peter Sweet's Audio Demo Clips
General Info
| | |
| --- | --- |
| First Name: | |
| Last Name: | |
| Full Stage Name: | |
| Gender: | |
| I am a(n): | |
| Age Range(s): | |
| City I live in: | |
| State I live in: | |
| I can take jobs in: | |
| Ethnicities I can play: | |
| Website Link #1: | |
Physical Stats
| | |
| --- | --- |
| Hair Color: | |
| Eye Color: | |
| Height: | |
| Weight: | |
| Physique: | |
Sizing Info
| | |
| --- | --- |
| Suit/Jacket: | |
| Neck: | |
| Sleeve: | |
| Inseam: | |
| Waist: | |
| Hip: | |
| Unisex Gloves: | |
| Hat: | |
| Men's Shoe: | |
Special Skills
Languages Spoken:
English Dialects:
Can you use a Teleprompter?:

Yes

Can you use an Ear-Prompter?:

Yes

Misc. Performance Skills:
Sports I Play:
Singing Styles:
Singing Voice Type:
Musical Styles Performed:
Musical Instruments I Play:
Songwriting Skills:
About Me:

About:
Been acting since age 6 when my mother taught creative dramatics. Always noticed when reading for groups for expressions in both facial and body as well as inflection.
As a sales director took on various character roles to increase productivity . My radio talk show WEBFOOT aired for 3 years on WYRE RADIO, Annapolis,,MD ( see audio section).
I have a background as a corporate executive in Marketing and Business Development ( known as a Marketeer and deal maker) .
Experienced in international business with an MBA . Lived in Brussels, Belgium 3 years. I also play both acoustic and electric guitar, write poetry and play improvisational jazz piano.

I have been a mascot for a large regional Internet company( ToadNet) for 3 years; Have taught voice and emotional engagement to 100 researchers for Nielson; Trained in creative dramatics, Improv and method acting; 20 years as a senior marketing executive who has organized trade shows and trained sales personnel on proper acting; National speaker at conventions and published author; Former radio talk show host for interview sessions with CEOs of local tech entrepreneurs and Fortune 500 companies on WYRE radio; Testified before administrative law judges and national forums; Trained over 500 sales representatives in acting for sales success using poetry reading; Published weekly series column with byline " Webfoot" in local news papers and syndicated on Internet; Designed and performed commercials on FOX, CBS TV;
As corporate executive met with corporate executives at Anheuser Busch, CocaCola, HJ Heinz; Lived and travelled in Europe 3 years as native on the economy. ( Brussels Belgium) , speak French, German, ,some Italian, Chinese and Dutch.
Travelled extensively. Skilled with cultural adaptation and assimilation. MBA in International Business and Marketing.