Pajvak Kiumarsi
Talent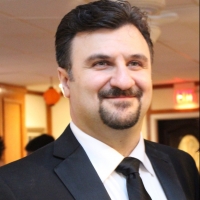 Physical Stats
Physical Stats
Physical Stats
| | |
| --- | --- |
| Hair Color: | |
| Eye Color: | |
| Height: | |
| Weight: | |
| Facial Hair: | |
| Shave facial hair?: | |
| Grow facial hair?: | |
| Grow your hair?: | |
| Cut your hair?: | |
| Change hair color?: | |
| Physique: | |
Sizing Info
| | |
| --- | --- |
| Suit/Jacket: | |
| Neck: | |
| Sleeve: | |
| Inseam: | |
| Waist: | |
| Men's Shoe: | |
Pajvak Kiumarsi's Audio Demo Clips
General Info
| | |
| --- | --- |
| First Name: | |
| Last Name: | |
| Gender: | |
| I am a(n): | |
| Age Range(s): | |
| City I live in: | |
| State I live in: | |
| I can take jobs in: | |
| Ethnicities I can play: | |
| Website Link #1: | |
Physical Stats
| | |
| --- | --- |
| Hair Color: | |
| Eye Color: | |
| Height: | |
| Weight: | |
| Facial Hair: | |
| Shave facial hair?: | |
| Grow facial hair?: | |
| Grow your hair?: | |
| Cut your hair?: | |
| Change hair color?: | |
| Physique: | |
Sizing Info
| | |
| --- | --- |
| Suit/Jacket: | |
| Neck: | |
| Sleeve: | |
| Inseam: | |
| Waist: | |
| Men's Shoe: | |
Special Skills
Languages Spoken:
English Dialects:
Can you use a Teleprompter?:

Yes

Can you use an Ear-Prompter?:

Yes

Sports I Play:
Other Skills:
About Me:

I studied theatre and acting in Iran, where I performed in a number of radio and stage shows in the 1990's. I also performed in some TV pilots, experimental local (Annapolis, MD) TV shows, radio commercials, and special training videos. Audio and video samples are available.
I read, write, and speak Persian (Farsi) and English fluently.