MacheQunNaysh Parisien
Talent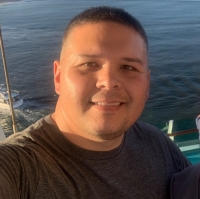 General Info
| | |
| --- | --- |
| First Name: | |
| Last Name: | |
| Full Stage Name: | |
| Gender: | |
| I am a(n): | |
| Age Range(s): | |
| City I live in: | |
| State I live in: | |
| I can take jobs in: | |
| Ethnicities I can play: | |
Physical Stats
| | |
| --- | --- |
| Hair Color: | |
| Eye Color: | |
| Height: | |
| Weight: | |
| Facial Hair: | |
| Shave facial hair?: | |
| Grow facial hair?: | |
| Grow your hair?: | |
| Cut your hair?: | |
| Change hair color?: | |
| Physique: | |
Sizing Info
Classes/Training
| | |
| --- | --- |
| 1: | Degree in IT |
| 2: | Training in collecting Intell information both in Iraq and Afghanistan. |
| 3: | Class and safety class in M16A2, 9mm, AK47, Archery |
| 4: | I have experience working overseas in Iraq, Afghanistan, Kuwait, Qatar, and Dubai. |
Special Skills
Languages Spoken:
Can you use a Teleprompter?:

Yes

Can you use an Ear-Prompter?:

Yes

Misc. Performance Skills:
Sports I Play:
Musical Styles Performed:
Other Skills:
About Me:

Hello, my name is MacheQunNaysh Parisien. I'm originally from North Dakota on a small reservation (Turtle Mountain band of Chippewa). I serviced in the Marine Corps for five years and after that I became a government contractor traveling to places like Iraq, Kuwait, Qatar, Germany, Afghanistan and Ireland.

I am very familiar with the Military (Marines and Army) and familiar with Iraq and Afghan culture.

I also have weapons training with the 9mm, AK47 and M16A2.

I am athletic and able to run long or short distances. I've played sports in high school (Football, Basketball, Baseball, and track) and I play one year of college football - running back.

I have lived in the Northern Virginia area for the past 7 years.

I do have a lot of film and show credit which I will list in my experience field.